About Simpson Impact Strategies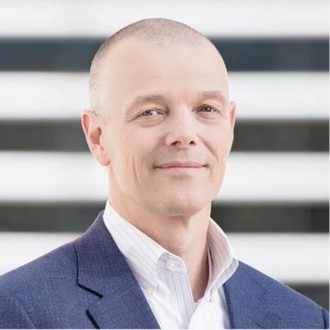 Bob Simpson is the Founder of Simpson Impact Strategies and a nationally recognized expert in affordable, green and healthy housing with more than 25 years of experience working at the highest levels of housing finance and public policy.
Most recently Bob served as Vice President and Head of the Multifamily Green and Affordable Housing Business at Fannie Mae where he led the creation of Fannie Mae's green and healthy housing initiatives and helped develop innovative new approaches to financing that enabled Fannie Mae to become the leading provider of affordable multifamily debt in the country and the largest issuer of green bonds in the world.
Over his 20 year career at Fannie Mae, Bob held a wide range of senior leadership positions across the multifamily business in the Conventional, Structured Finance, Small Loans, and Seniors housing business lines and served as a member of the company's Environmental, Social, Governance (ESG) steering committee.
Prior to joining Fannie Mae, Bob worked for six and a half years as a Special Assistant and Senior Legislative Aide to Senate Majority Leader Tom Daschle.
Bob is a frequent speaker at housing industry conferences and is regularly quoted in national media and trade magazines. He is the author and co-author of several op-eds and publications focusing on the business and social impact of affordable housing in the commercial residential real estate industry.
Bob serves on the Board of Directors for the Center for Active Design and Up for Growth Action. In addition, he currently serves as the National Co-Chair of the Urban Land Institute's Affordable Workforce Housing Council and is a member of the Stewards of Affordable Housing's CORES Advisory Committee and the National Conference of State Housing Agencies (NCSHA) Advisory Group for Health and Housing