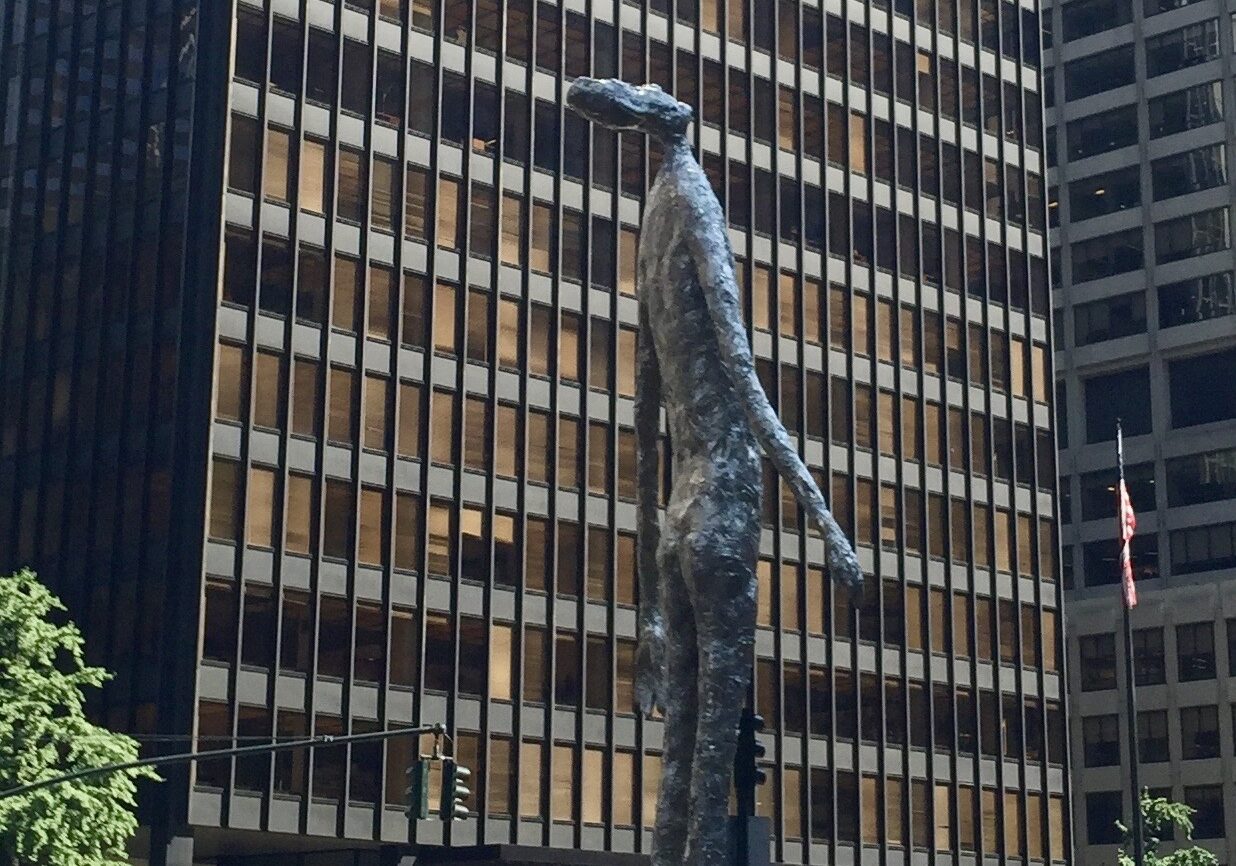 This week we dive into stories addressing the scale of the housing affordability crisis, unemployed renter cost estimates during the pandemic, and how all of "this" may influence how and where we work and live in the future.
A pandemic and the associated economic crisis: how many people are affected and at what cost?
A new report from the Harvard Joint Center for Housing Studies makes clear how serious the housing affordability crisis in the United States really is. Instead of deferring to a traditional analysis of income measures, the study uses a residual income approach to estimate the number of renter households who are now struggling to meet basic needs after paying their monthly rent and utility bills. Using this method, they find that 62 percent of working-age renter households in the United States, approximately 19.2 million households are burdened. While their research suggests that a policy solution addressing both housing and transportation affordability would have the greatest impact on reducing residual-income cost burdens, these benefits would likely only be felt by middle-to higher-income renters. Accordingly, a policy lever tailored to the lowest-income renters, like income supports, may be needed. To read the full report, click here.
An article from Globe St. suggests that, even with added support from stimulus checks, renters are not out of the clear. For the renters that lost their jobs last March, of which three million were still unemployed in November, rent eats away at nearly 81 percent of total income. With the stimulus money, rent is expected to only make up 43 percent of that. Moody Analytics estimates that 12 million renters will owe about $6,000 in back rent and utilities this month. According to senior economist at Zillow, Chris Glynn, "Even though supplemental assistance has resumed, there are financial wounds to heal from the three-month period when some renters were sending more than 80 percent of their unemployment benefits out the door on the first of the month."
Big picture thinking sheds light on the future of where we work and live
When it comes to what life will look like in a post pandemic world, I am pretty skeptical of articles that skew towards the extremes. That said, how we all go about resuming our daily lives will have a big impact on the housing sector. So, it's worth some space in our brain to dig in and find the nuanced point of view.
In light of the effect the pandemic has had on where we work and live, an analysis from Cal Matters expects prices in locales like Sacramento, Bakersfield, and Fresno–places once considered too far of a commute–to continue to rise and rent in urban centers like San Francisco and L.A. to level off.
An article from the NY Times explores how the office market was declining, even before the pandemic, and that a post-pandemic environment may shake up the commercial real estate market. Jobs in cities historically paid the best, but remote work opportunities prove that one can have a high salary and live wherever. Workers are also less content with working from an office, according to a survey from Leesman. Consequently, the piece theorizes that office space in major urban centers may be converted into additional housing, fulfilment centers, delivery-only kitchens, health care centers, or meeting spaces. But these trends don't mean that the need for work spaces is growing out of fashion; brands like Starbucks, CitizenM and Madarian Oriental are increasingly repurposing commercial spaces, like coffee shops and hotel lobbies, into short-term work spaces. 
The American Enterprise Institute published a report in November discussing their research on the trade-offs of remote work. While the considerations, like how remote work may have competitive advantages in talent recruitment and increased productivity but a potential risk of loss of organizational culture, are interesting to think about, the main takeaway cautions readers from forming any permanent conclusions to the trade-offs because little is known about the long-term effect of remote work.
…And we're still talking about the work.
It's worth pointing out that for most low and very low income households, work hasn't changed much during the pandemic and it definitely hasn't gotten any easier. If you're a fan of longer reads, one of my favorite authors – Jill Lepore – takes a deeper look on the topic in this week's New Yorker magazine.